20 Years of Real Home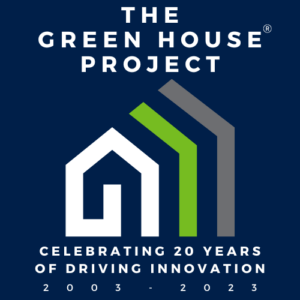 Two decades ago, the first Green House homes opened their doors — and the eldercare landscape was never the same.
Join us as we mark 20 major events in the first 20 years of our history, and get ready for even more progress from The Green House Project and Pioneer Network.
2020
Isolated from our partner communities and working over Zoom like the rest of the world, GHP launched the "Elevate Eldercare" podcast in 2020 to make connections and share best practices during the pandemic. Read more.
2017
GHP's Best Life memory care approach, which debuted in 2017, offers caregivers a person-directed alternative to the failed and dangerous strategies of the past. Best Life focuses on elders' retained abilities and essential humanity, based on the knowledge that behaviors we may interpret as "aggressive" or confusing are actually expressions of the same human wants and needs that we all share. Read more.
2017
Every country has its eldercare visionaries and pioneers, and starting in 2017, GHP has worked to export our ideas to providers all over the world — while taking home best practices from our international peers in eldercare reform. Read more.
2016
We believe that every elder deserves to receive empowering, high-quality services and supports in the setting of their choice — whether that's in a communal care setting, at a private home, at a community center, or anywhere in between. That's why we're so proud of the Thome Rivertown Neighborhood in Detroit, a unique partnership between Presbyterian Villages of Michigan and PACE Southeast Michigan where the first Green House home connected to a PACE center opened in 2016. Read more.
2016
When GHP opened the 200th Green House home in Pompano Beach, Fla. in 2016, the celebration was especially sweet for the residents who made it all possible. Read more.
2015
From the very beginning of The Green House Project, stories from elders, caregivers, and families validated the decision to reimagine and transform the traditional nursing home. But anecdotal evidence can only go so far toward building a case for systemic change. So in 2015, GHP teamed up with Calvin University to develop the Model Enrichment Resource and Integrity Tool, or MERIT. Read more.
2012
The Green House mission expands beyond the physical overhaul of nursing homes with the launch of our cultural transformation services, which bring the Green House care principles to any communal health care setting.
2012
Since 2012, the Green House peer network has brought together caregivers, leaders, elders, families, advocates, and other stakeholders in long-term care. By sharing best practices, celebrating wins, and commiserating over shared challenges, peer network members help to improve the quality of care at Green House homes, one person and one idea at a time. Read more.
2011
Just eight years after the first Green House homes opened in 2003, the network welcomed its 100th home at the appropriately named Green House Homes at Green Hill in West Orange, N.J. In less than a decade, our partners across the country definitively proved that the model wasn't just a theory or a dream — but a thriving, viable alternative to the status quo. Read more.
2010
The Leonard Florence Center in Chelsea, Mass. marks several Green House milestones: It's the first urban Green House, built vertically with self-contained homes on each floor, and it's the first to serve a specialty population of people living with complex conditions such as ALS and MS.
2009
Recognizing the need for a more comprehensive education platform that supports both new and existing adopters alike, GHP formally launched its Green House Educator program at St. Martin's in the Pines in Birmingham, Ala. in 2009. Our commitment to education now extends to both adopters and the wider community, including with our new eLearning platform, set for release this spring. Read more.
2008
The first Green House conference gathers about 90 people in St. Louis for connection, fellowship, and the debut of "Where Love Matters," an eye-opening documentary about the impact that Green House homes have on elders. Watch a clip from the film below, and get inspired to join us in Pittsburgh from July 23 to 26 for the first annual Center for Innovation conference, bringing together Green House and Pioneer partners under one roof.
2007
Originally envisioned as a replacement for traditional long-term care settings, the Green House model expands into assisted living in 2007, as operating partners begin to see the potential of small-home living to transform other institutional services. Read more.
2006
The Green House Project received a significant boost in 2006 when the first academic research into the model's efficacy by Judith Rabig, Bill Thomas, Rosalie Kane, Lois Cutler, and Steve McAlilly was published in The Gerontologist. Read more.
2005
In 2005, just two years after MSS embarked on its bold experiment, the Robert Wood Johnson Foundation provided a $10 million grant to fund the Green House Replication Initiative – a five-year plan to expand the model to more elders across the country. Read more.
2003
A simple but revolutionary idea — a care setting built around elder autonomy, dignity, and empowerment — became a reality when the first Green House homes open their doors to elders in Tupelo, Miss.
Go back in time with us to move-in day at the Traceway Retirement Community, which elders still call home to this day.