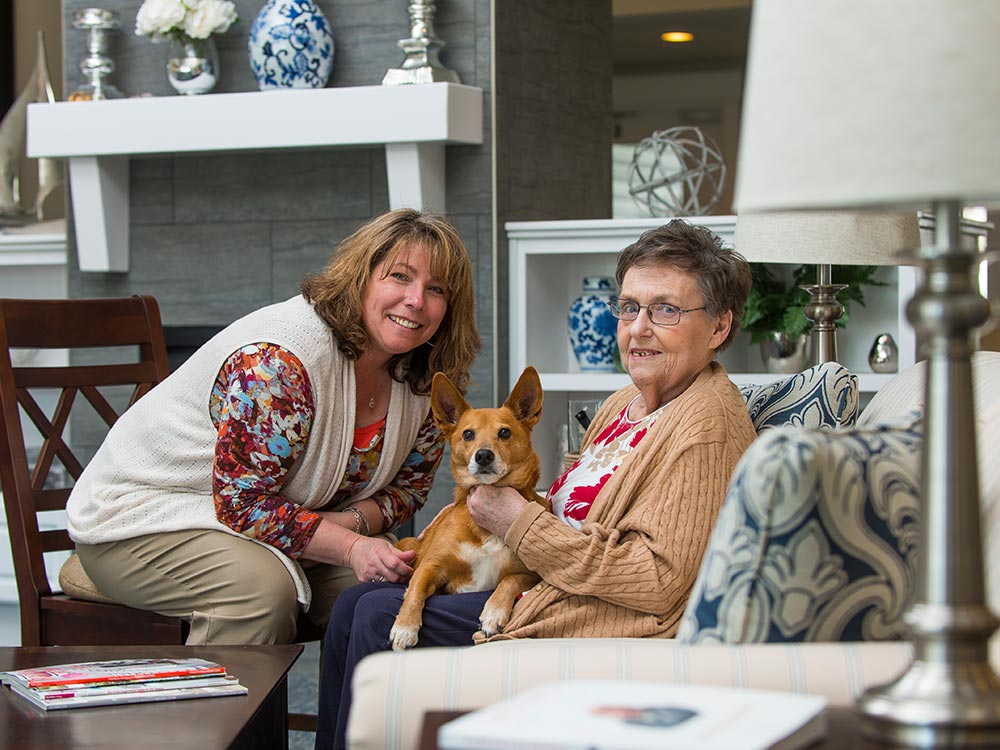 Elders and family members

are able to create homes where their loved ones want to live and where people want to work.
Radically re-thinking long-term and post-acute care
Elderhood is an opportunity for continued growth and development. In Green House homes, elders are deeply known as creative, resourceful, and whole people who deserve meaningful lives. Relationships are the cornerstone of this model, where an elder's natural rhythms and preferences are honored. It is a place where quality of life and quality of care go hand in hand.
A Green House home is created from the ground up to foster the same feeling and experience one gets from living in a real home. Each home is designed for 10 to 12 elders, keeping it warm and personal. The comfort of private rooms and bathrooms are combined with the family-like atmosphere of open common spaces.
Better infection control
In addition to better staff-to-resident ratios, the Green House model has been shown to successfully mitigate the impact of COVID-19. A study of data from homes during the pandemic found that COVID-19 cases in Green House homes were less than half the rate of cases in all nursing homes nationwide. In addition, COVID-19 deaths in Green House skilled nursing homes were less than 30 percent of the rate of all elder deaths in nursing homes nationwide.