20 for 20: 100 Homes Within Eight Years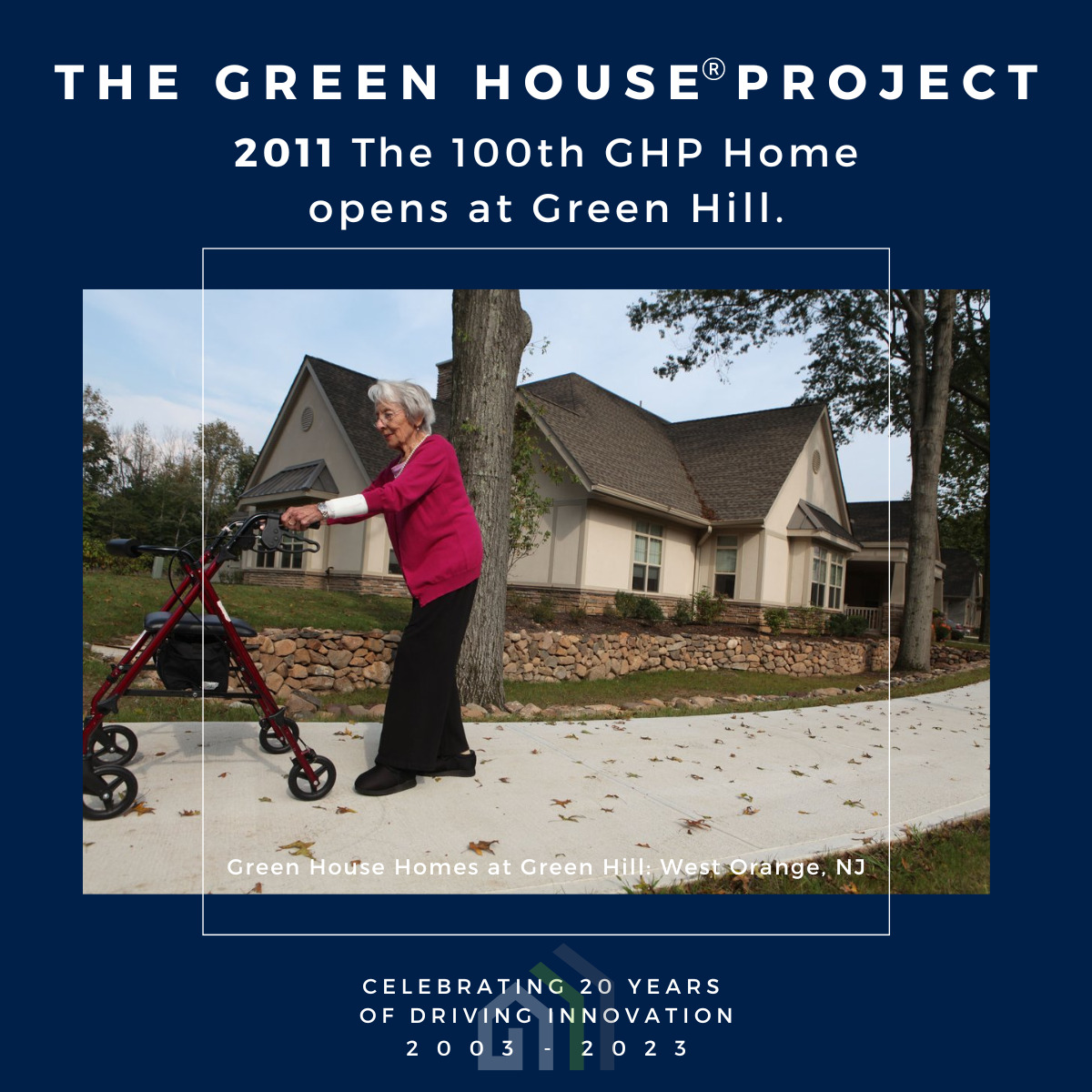 When the Green House model was first implemented in 2003, it was still very much an experiment based on the observations and theories of Bill and Jude Thomas and their colleagues. While the core values of real home, meaningful life, and empowered staff may seem like common sense, small-home nursing care overseen by universal caregivers had not been tried at scale. Methodist Senior Services and other early adopters were true pioneers, testing out a model that had only existed on paper a few years prior based on the unshakeable belief that better was possible.
Thanks to a growing Green House team, the $10 million replication grant from the Robert Wood Johnson Foundation, and the growing ranks of eldercare leaders who saw the Green House difference, it took just eight years for GHP to welcome its 100th home into the network at the serendipitously (and colorfully) named Green House Homes at Green Hill in West Orange, N.J.
In a care sector that's notorious for slow progress and stubborn adherence to the old ways of doing things, building 100 homes in less than a decade was a significant accomplishment. Though the size of the network in 2011 represented just a small fraction of the overall U.S. nursing home population — as our nearly 400 Green House homes still do today — the momentum behind the movement was by now undeniable, and the pace of growth would continue in the years ahead.
Just tuning into our 20 for 20 celebration? Head over to our main 20th anniversary page as we count down the top 20 milestones during our first two decades, and share your Green House memories on social media with the hashtags #GHPat20 and #20fo20.