Learn and Train Anywhere with EmpowerED!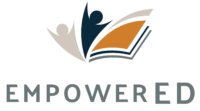 The two most trusted brands in elder-directed care have teamed up to bring you on-demand education and training tools right in your pocket with EmpowerED, Green House and Pioneer's new eLearning platform.
Our platform brings you: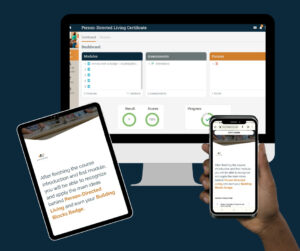 The easiest-to-use mobile eLearning program in eldercare
Microlearning modules that give staff bite-sized, meaningful education
Data and analytics that make reporting a breeze
…all on your smartphone, tablet, laptop, or desktop.
Learning is a process, not an event
Organizations can't create an elder-directed culture or build a resilient, dedicated workforce with one-off webinars and occasional in-service classes. That's why The Green House Project and Pioneer Network have tapped into our nearly 50 years of combined experience to create a platform that meets leaders, caregivers, and other staff members wherever they are — giving them the tools they need to keep learning and growing as professionals right at their fingertips.
Person-Directed Living Certification
Explore our first offering on the eLearning platform: Green House and Pioneer's person-directed living certificate! Click below to try a demo and learn more.
Why person-directed living?
Lower staff turnover
Easier caregiver recruitment
Better quality-of-life outcomes for elders
Green House homes had 4.5 times lower CNA turnover and the lowest mortality rates of any residential care model during the COVID pandemic. It wasn't just small-home design; it was a care model that put elders and caregivers at the center of decision-making.
Bring the Green House and Pioneer difference to your organization today!