20 for 20: Grassroots Effort Grows 200th Green House Home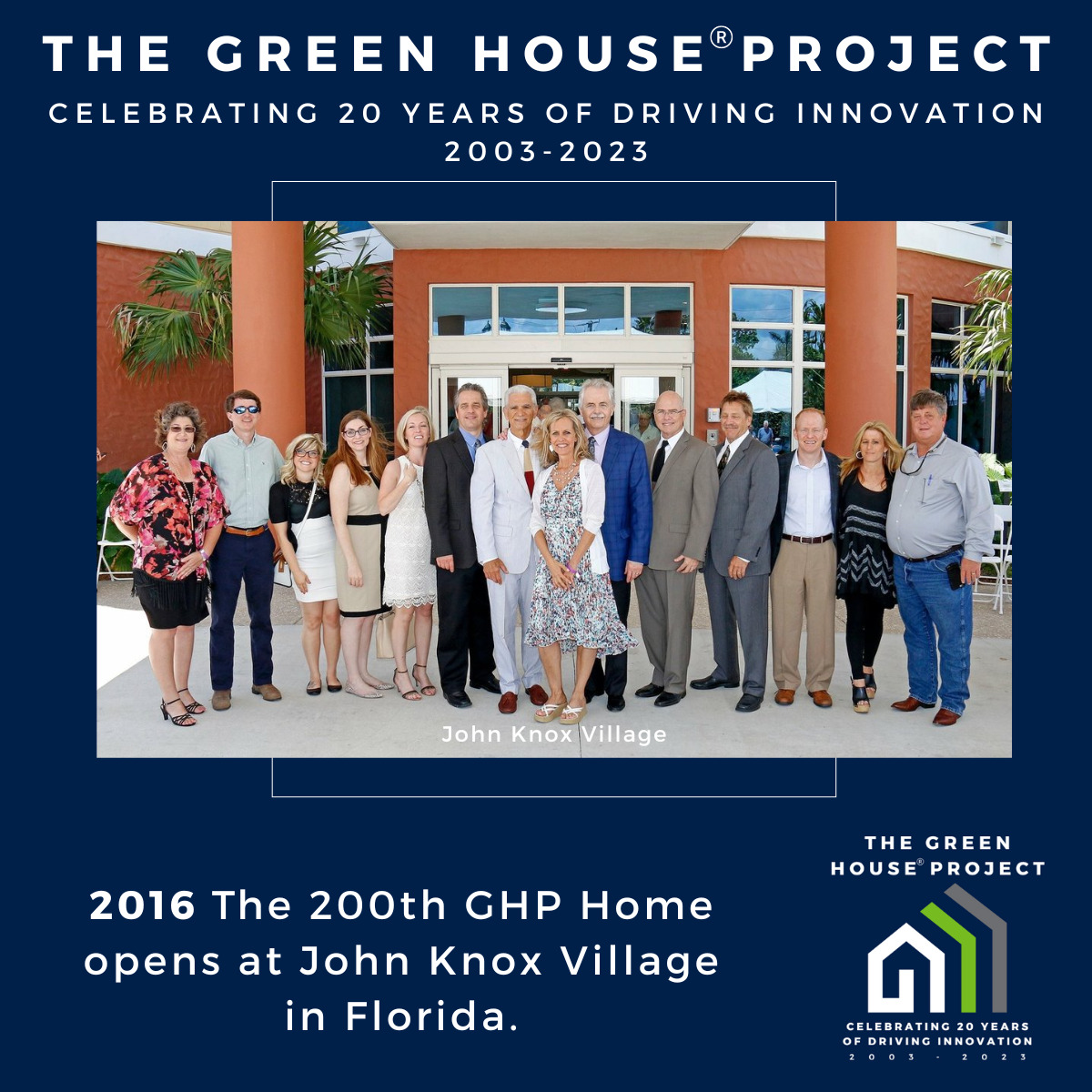 When GHP opened the 200th Green House home in Pompano Beach, Fla. in 2016, the celebration was especially sweet for the residents who made it all possible.
Starting in 2006, members of the John Knox Village community began advocating for a replacement of its traditional nursing home. In the years that followed, residents researched a variety of alternatives to hospital-style nursing homes, visiting sites that had incorporated elder-directed care practices into their operations, and inviting Green House leadership to speak with residents and leadership.
In 2012, thanks to the grassroots efforts of these dedicated elders, the John Knox Village board of directors voted to approve construction of a new Green House home on the campus. Four years later, the home had the honor of marking a major milestone for the entire Green House movement, becoming the 200th home built since 2003.
The JKV story is living proof that with a dedication and vision, everyday people can come together and create real change in their communities. We salute the residents and leadership of JKV for coming together to improve the lives of elders who require long-term care services, and the Pompano Beach Green House homes remain a jewel in our network seven years later.
Just tuning into our 20 for 20 celebration? Head over to our main 20th anniversary page as we count down the top 20 milestones during our first two decades, and share your Green House memories on social media with the hashtags #GHPat20 and #20fo20.