Let's Elevate Eldercare Together
Nursing homes rarely garner positive attention, particularly from the media, and especially since the onset of COVID-19. Our podcast, "Elevate Eldercare," was created in an effort to bring together thought leaders, activists, and advocates in the field of aging services to foster thoughtful discourse and diverse perspectives aimed at elevating eldercare.
Join Susan Ryan, senior director of The Green House Project (GHP), every other Wednesday for enlightening, provocative, and sometimes uncomfortable conversations. Together, Ryan and her guests explore the opportunities and challenges to actualizing a vision for dignified eldercare through the lens of the Green House model.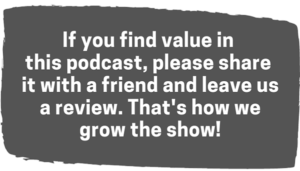 On the following Wednesday, an additional episode of "Elevate Eldercare" takes a brief but deep dive into the weekly episodes with two GHP colleagues, Education Project Manager Mary Hopfner-Thomas and Director of Resource Development Marla DeVries. They offer bite-sized recap episodes we call "Let Me Say This About That," with their own take on themes, literature, and concepts relevant to that week's guest.