COVID-19 Cases & Deaths in Green House Skilled Nursing Homes vs. National Totals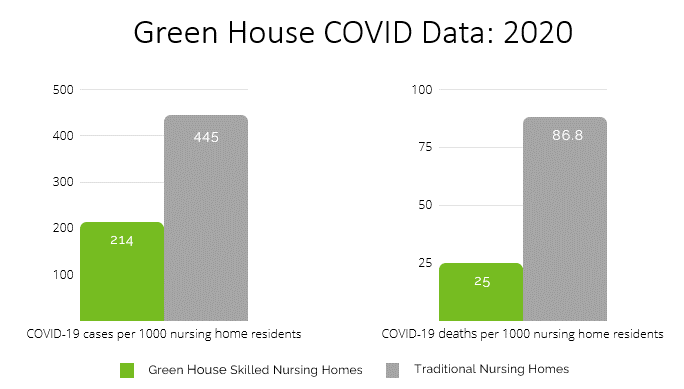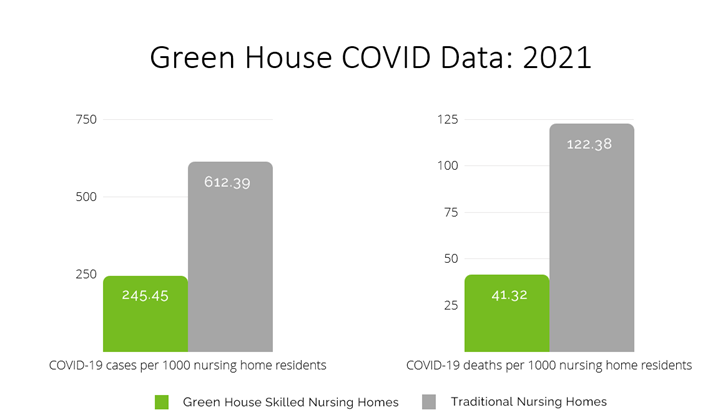 Occupancy Rates in Green House Skilled Nursing Homes Compared to CMS Occupancy Data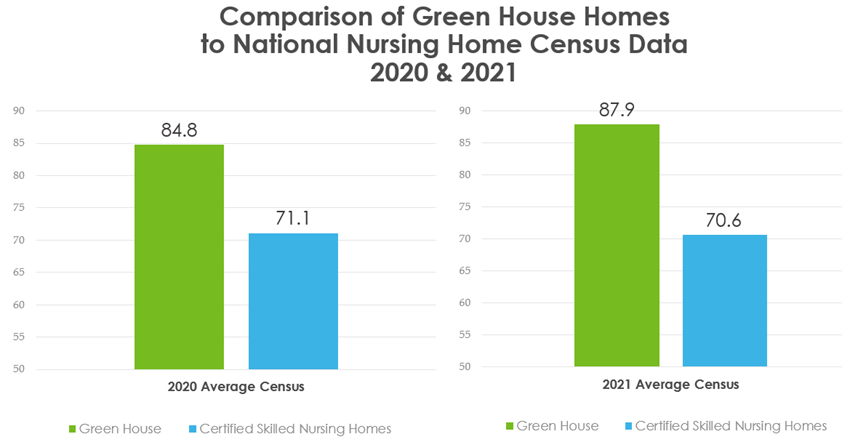 The charts and tables on this page reflect a months-long research project in partnership with the University of North Carolina, during which data was gathered from Green House homes around the country, analyzed, and compared to data gathered by the Centers for Medicare & Medicaid Services (CMS) for all nursing homes nationwide.

A study published recently in the Journal of Post-Acute and Long-Term Care Medicine examines data gathered and analyzed by the University of North Carolina between Jan. 20 and July 31, 2020.
The study found that COVID-19 incidence and mortality rates are less in Green House homes than rates in traditional nursing homes that have less than 50 and greater than 50 beds, especially among the higher and extreme values.
"Green House [homes] are a promising model of care as NHs are reinvented post-COVID," the authors stated.