Don't Go It Alone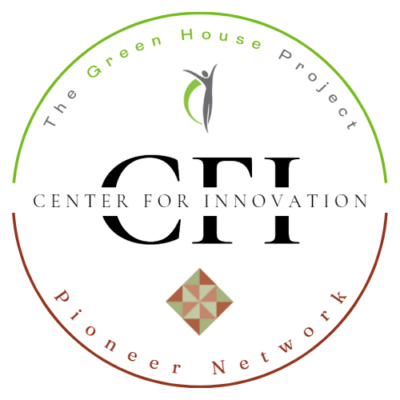 Whether it's from regulators, policymakers, caregivers, families, or residents themselves, there's never been more momentum for changing the culture of long-term care in the United States and around the world.
That's why The Green House Project and Pioneer Network teamed up to provide best-in-class cultural transformation services to the entire eldercare continuum.
Organizations looking to infuse their communities with sound culture-change methods don't have to go it alone. Let us put our decades of experience in person-directed living to work for your organization.
Eldercare providers today face a host of challenges, including persistent staffing turnover, ever-evolving regulations, and financial strains. Cultural transformation services from The Green House Project and Pioneer Network address all of these challenges and more, while creating an environment where elders want to live, caregivers want to work, and families actually enjoy spending time.
To celebrate this alliance, we're offering a free 30-minute culture change consultation to providers across the LTC spectrum, including nursing homes, assisted living and memory care communities, home health providers, and more. Contact us today and let us guide you to lasting, sustainable success in today's new eldercare landscape.
How does your organization compare?
Not sure where to start your cultural transformation journey? Pioneer Network has created a powerful tool for organizations to evaluate their strengths and weaknesses around person-directed care: the Artifacts of Culture Change self-assessment.
This self-directed survey allows leaders, caregivers, and other members of eldercare communities to determine where they're embracing practices that lead to increased autonomy, empowerment, and satisfaction — and where they're missing the mark.
Click below to complete the assessment for your organization.