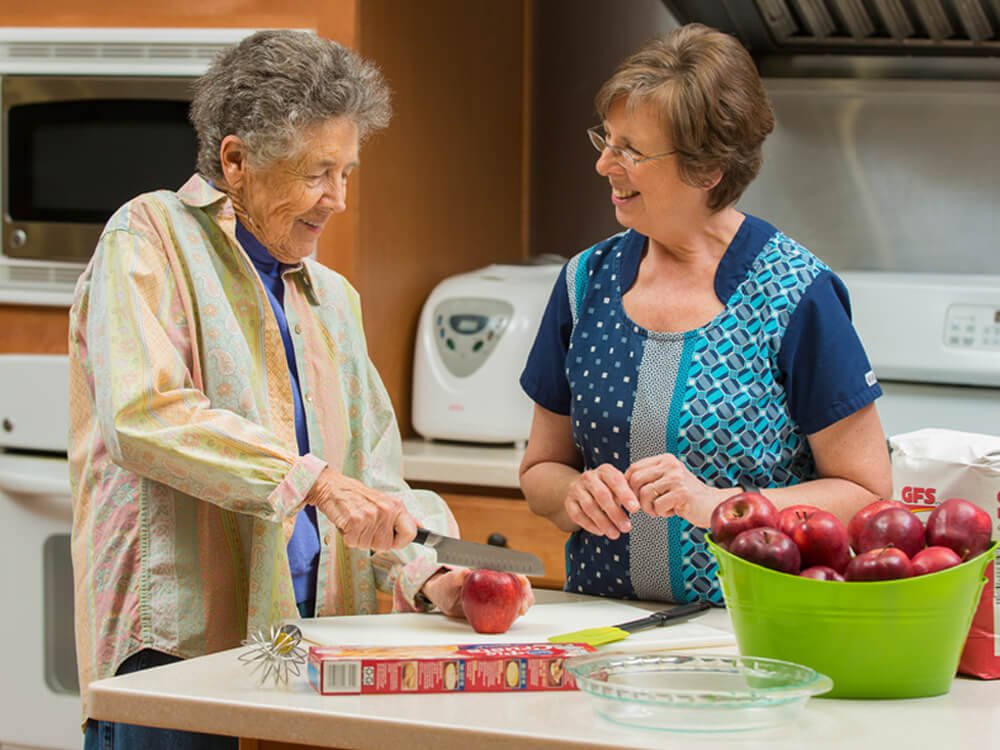 Green House Brings Intentionality to Eldercare
The Green House® Project's mission is simple. We provide eldercare based on the belief that everyone has the right to age without sacrificing the joys of life. Since the beginning, Green House has protected the rights of our eldercare communities by destigmatizing aging and humanizing care through the creation of radically non-institutional eldercare environments that empower the lives of people who live and work in them.
Inspired by a vision to create an alternative to the institutional quality of long-term care, the Green House model was developed by Dr. Bill Thomas in 2001. The first Green House homes opened in 2003 in Tupelo, Miss.
The concept gained major momentum in 2005 when the Robert Wood Johnson Foundation (RWJF) announced a five-year, $10 million grant to subsidize the development of 50 projects across the United States. Encouraged by the success of the model, the Green House Replication Initiative received additional funding from RWJF to further fuel the development and sustainability of Green House homes through 2018.
The Green House Project (GHP) hit a milestone in 2011 when the total number of Green House homes developed throughout the United States reached 100. Financial support from RWJF expired shortly thereafter and the organization transitioned to a new sponsor, in Oct. 2015, model, under the auspices of the Center for Innovation, Inc. (CFI). CFI assumed operations of GHP, and in 2019 rolled out Green House 2.0, an initiative intended to broaden the reach and deepen the impact of the organization by expanding services beyond the creation and support of the traditional Green House nursing home model.
When the pandemic descended upon nursing homes in 2020, elders and staff in Green House homes fared significantly better. Research conducted by GHP has since demonstrated that the Green House model is highly effective in preventing and mitigating the impact of COVID-19 on elders.
As a result of the model's COVID-19 data and research, GHP has received worldwide media attention.