20 for 20: Green House Goes Global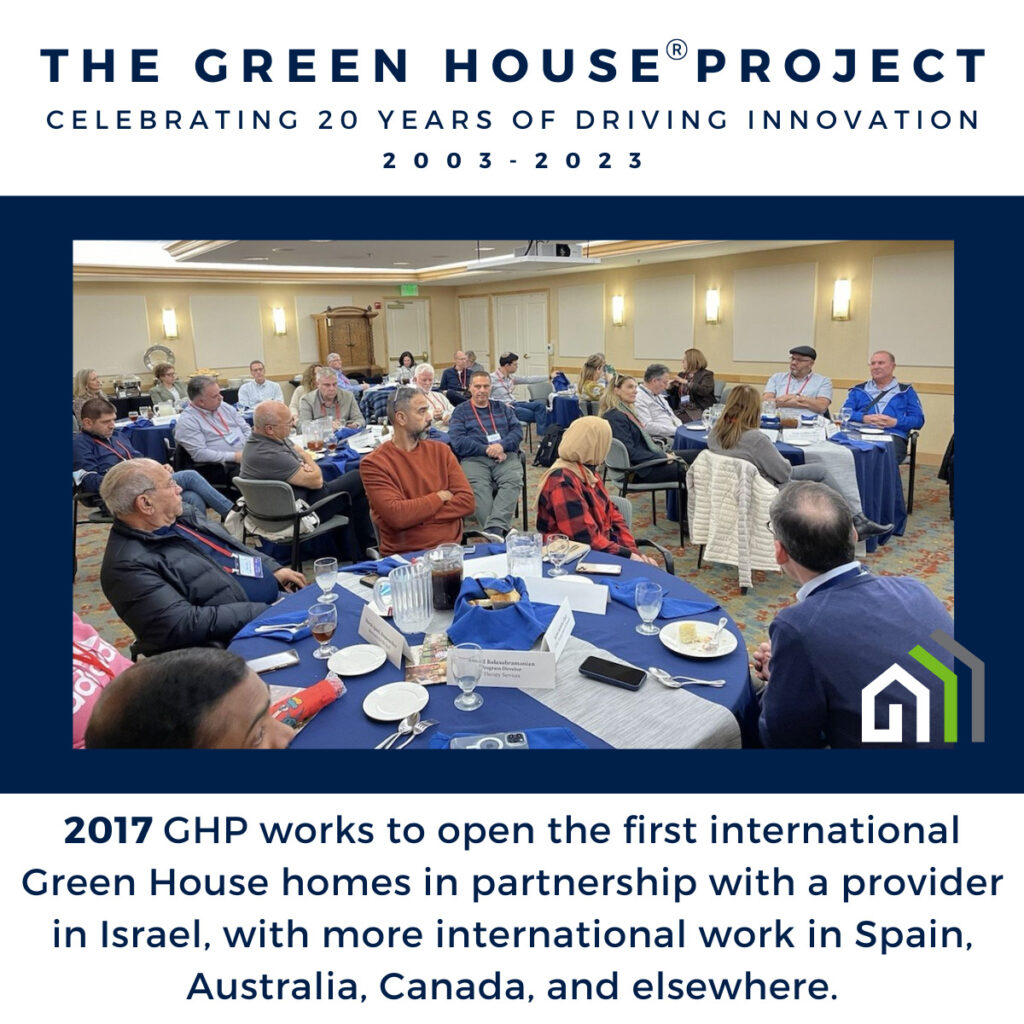 The COVID-19 pandemic illustrated that the problems plaguing U.S. eldercare are shared around the globe. From outdated infrastructure to caregiving shortages to widespread ageism that devalues older lives, the pandemic revealed and exacerbated deep issues with the way the world cares for elders.
That said, every country has its eldercare visionaries and pioneers, and starting in 2017, GHP has worked to export our ideas to providers all over the world — while taking home best practices from our international peers in eldercare reform.
That year, Israel's Beit Avraham became the first organization outside the U.S. to adapt and apply the Green House model, a project spearheaded by former CEO Yaron Raz.
Since that time, and especially after the pandemic brought renewed attention to eldercare reform, our work with international partners in Canada, Australia, New Zealand, Spain, and elsewhere has only grown. While Beit Avraham remains the only formal application of the Green House model outside of the United States, we continue to make inroads with providers, regulators, advocates, and government officials across the world. We can't wait to see where our collaborations will take us next!
Just tuning into our 20 for 20 celebration? Head over to our main 20th anniversary page as we count down the top 20 milestones during our first two decades, and share your Green House memories on social media with the hashtags #GHPat20 and #20fo20.