20 for 20: MERIT Surveys Generate Data, Prove Value of Model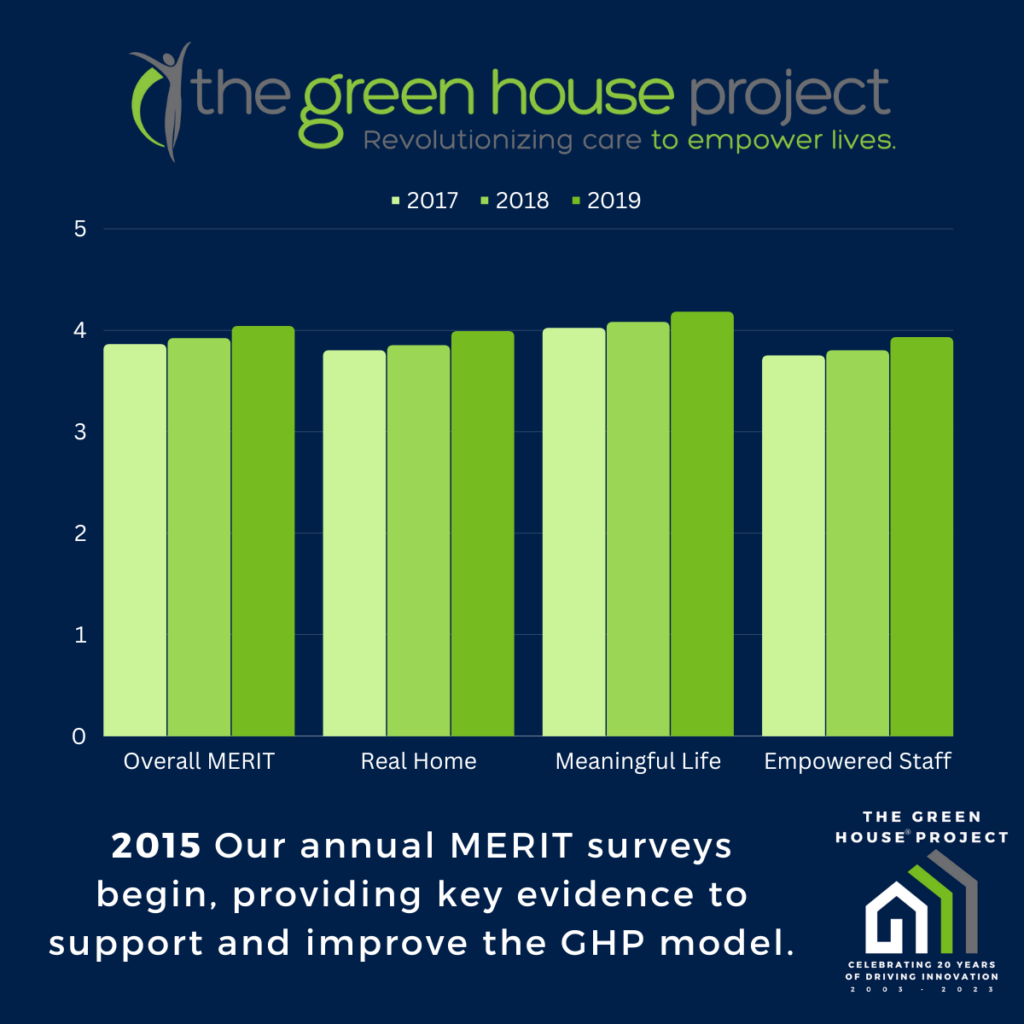 From the very beginning of The Green House Project, stories from elders, caregivers, and families validated the decision to reimagine and transform the traditional nursing home.
But anecdotal evidence can only go so far toward building a case for systemic change. So in 2015, GHP teamed up with Calvin University to develop the Model Enrichment Resource and Integrity Tool, or MERIT.
This annual survey of staff members at all levels of each Green House organization — from Shahbazim to nurses to other clinical team members to executive leadership — provides vital data on the efficacy of the model, while also giving leadership a window into what's working and what may need improvement at the community level. 
Since 2015, more than 7,200 care team members have shared their opinions and experiences through the MERIT survey, generating crucial data points to support our mission while also living the Green House core value of empowered staff.
Just tuning into our 20 for 20 celebration? Head over to our main 20th anniversary page as we count down the top 20 milestones during our first two decades, and share your Green House memories on social media with the hashtags #GHPat20 and #20fo20.