20 for 20: RWJF's $10M Grant Fuels Green House Growth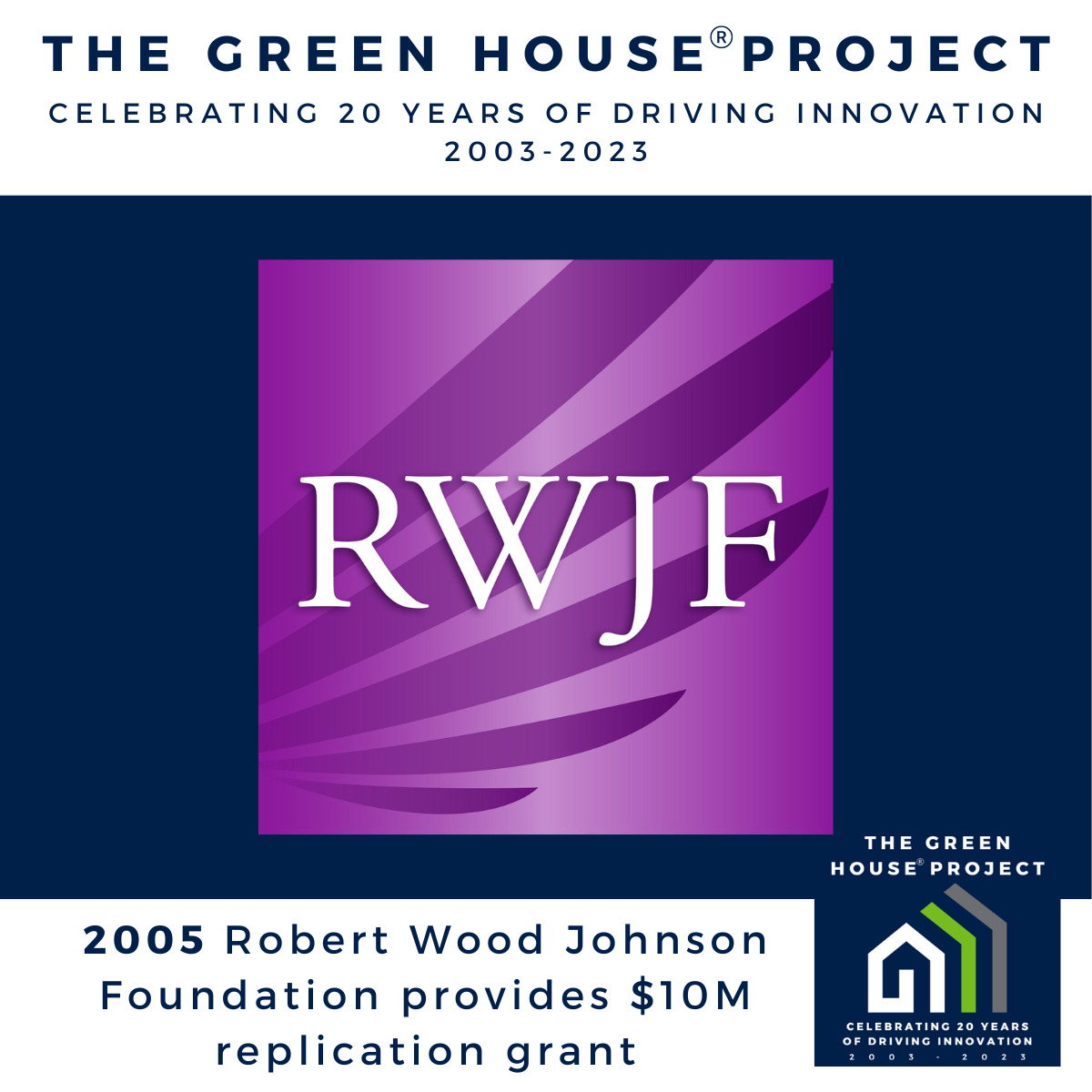 When Methodist Senior Services opened those first Green House homes in 2023, the organization was taking a major leap of faith: The concept was just two years old and had never before been operationalized.
The long-term care sector is certainly not known for the rapid embrace of change and innovation – to this day, the vast majority of nursing homes across the country were built during a single construction boom in the 1960s and 1970s – and The Green House Project owes its very existence to the visionary leaders at MSS who chose what's right instead of what's always been done.
That bold step paid off for both MSS, which operates an expanded community of Green House homes to this day, and our national project. In 2005, just two years after MSS embarked on its bold experiment, the Robert Wood Johnson Foundation provided a $10 million grant to fund the Green House Replication Initiative – a five-year plan to expand the model to more elders across the country.
That initial grant led to additional funding rounds lasting through 2015, helping GHP and providers build hundreds of Green House homes from New England to Alaska. Thanks to RWJF and Capital Impact Partners, GHP's fiscal sponsor during this period, the dream that took root in Mississippi bore fruit in cities, towns, and rural areas alike – setting the stage for even more growth in the years ahead.
As we celebrate our 20th anniversary and look to the future, we envision a world where organizations don't have to take any leap of faith, no matter how small, to create something different in eldercare – where elder-directed principles, home- and community-based services, and other empowering care models are the norm, not the exception.
The Green House Project turns 20 in 2023. Follow our 20th anniversary celebration at www.thegreenhouseproject.org/20for20.