20 for 20: Peer Network Strengthens Connections, Promotes Innovation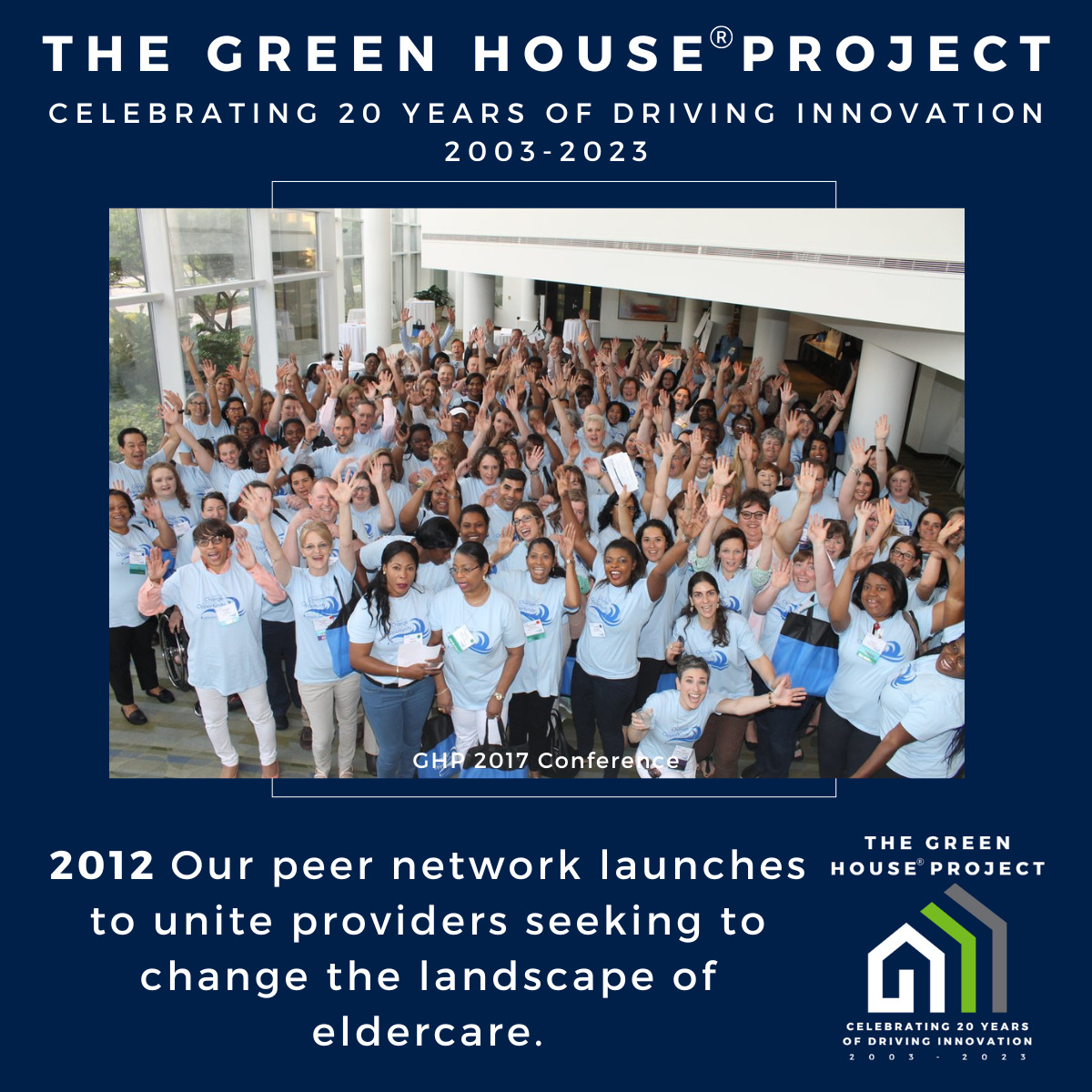 While GHP doesn't directly operate any of the nearly 400 Green House homes across the country, our provider partners form a vital, thriving network of organizations looking to provide truly empowering, life-affirming care.
Since 2012, the Green House peer network has brought together caregivers, leaders, elders, families, advocates, and other stakeholders in long-term care. By sharing best practices, celebrating wins, and commiserating over shared challenges, peer network members help to improve the quality of care at Green House homes, one person and one idea at a time.
In 2019, we renamed the peer network LinkedUp to better reflect the goals of the organization. Across organizations and states, the Green House community operates under a single banner with a single goal: creating a real home and meaningful life for residents, overseen by an empowered staff.
Today, LinkedUp hosts a wide variety of educational programming to support our member organizations, and the addition of the Pioneer Network community has injected new people, perspectives, an ideas into a thriving group.
Just tuning into our 20 for 20 celebration? Head over to our main 20th anniversary page as we count down the top 20 milestones during our first two decades, and share your Green House memories on social media with the hashtags #GHPat20 and #20fo20.