Workshops
Detroit 2023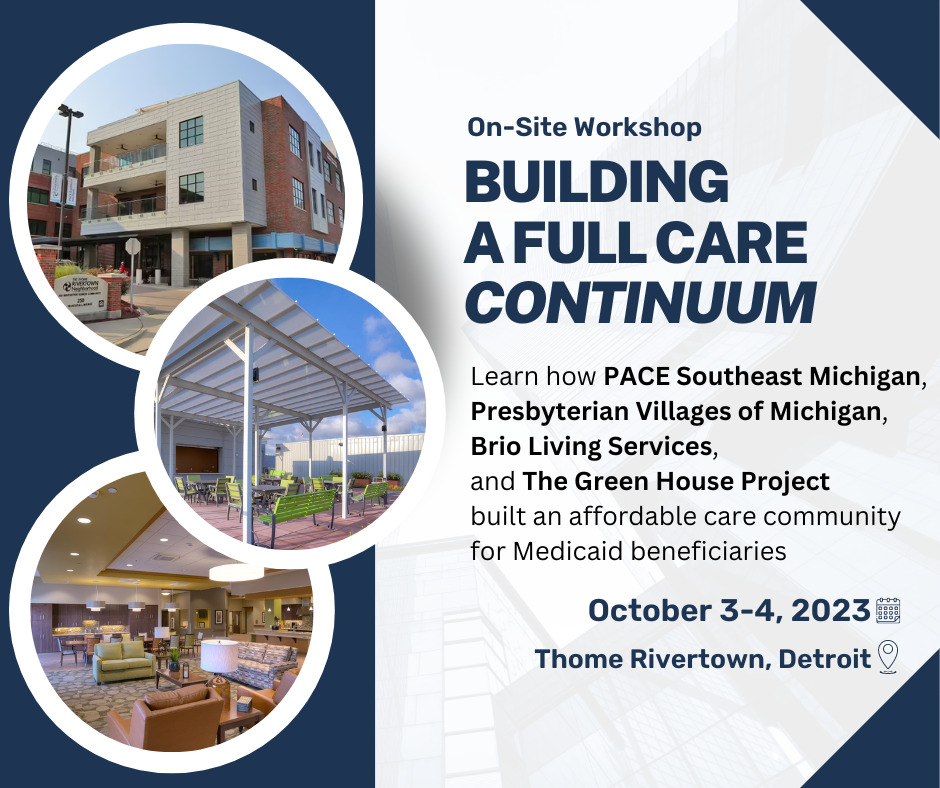 The Thome Rivertown Neighborhood is the future of eldercare, bringing together a suite of services – a Program for All-Inclusive Care for the Elderly (PACE) center, affordable independent and assisted living, and Green House homes – on a single site serving Medicaid beneficiaries in the heart of Detroit.
This October 3 and 4, come join leaders from the organizations that built this groundbreaking model and see the community for yourself!
This interactive workshop – spanning two half days – will feature panel discussions with key stakeholders and in-depth analyses of the financial and regulatory considerations that went into developing and sustaining the community, including Medicaid waivers, municipal housing vouchers, and much more.
You'll hear speakers from:
Presbyterian Villages of Michigan
PACE Southeast Michigan
Brio Living Services
The Center for Innovation, the parent of The Green House Project and Pioneer Network
Attendees will leave Detroit with practical information for developing unique eldercare neighborhoods that break down barriers between settings and populations, like Thome Rivertown, in their own communities. Whether your organization is interested in one or all of the services that Thome Rivertown offers, this is a vital opportunity to learn directly from the leaders in eldercare innovation.
Space is extremely limited, so sign up today!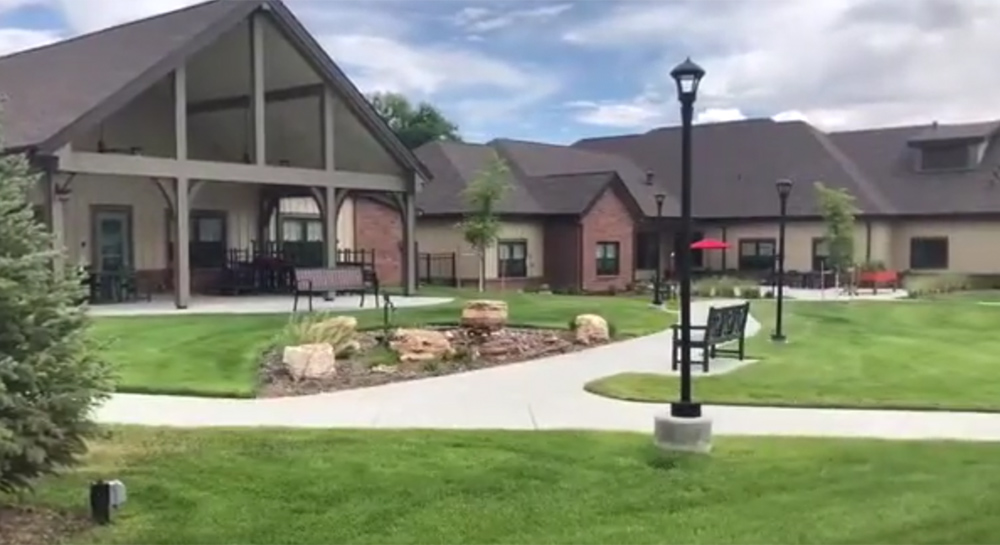 Tour a Green House Home
Hover Senior Living in Longmont, Colo.
I know what it is like to build nice, traditional facilities, but Green House is exponentially better than that. All of the new campuses we are developing now are exclusively Green House – because the model works.
John Ponthie
Managing Director, Southern Administrative Services (Operator of 33 Green House Homes in Arkansas)
The future value propositions will be connection and coordination. Because this comprehensive workshop will demonstrate how those value propositions can be incorporated into your community, I am delighted to be a part of it.
John Franklin
Founder & Principal - Pearl Creek Advisors