20 for 20: The Green House Footprint Hits 300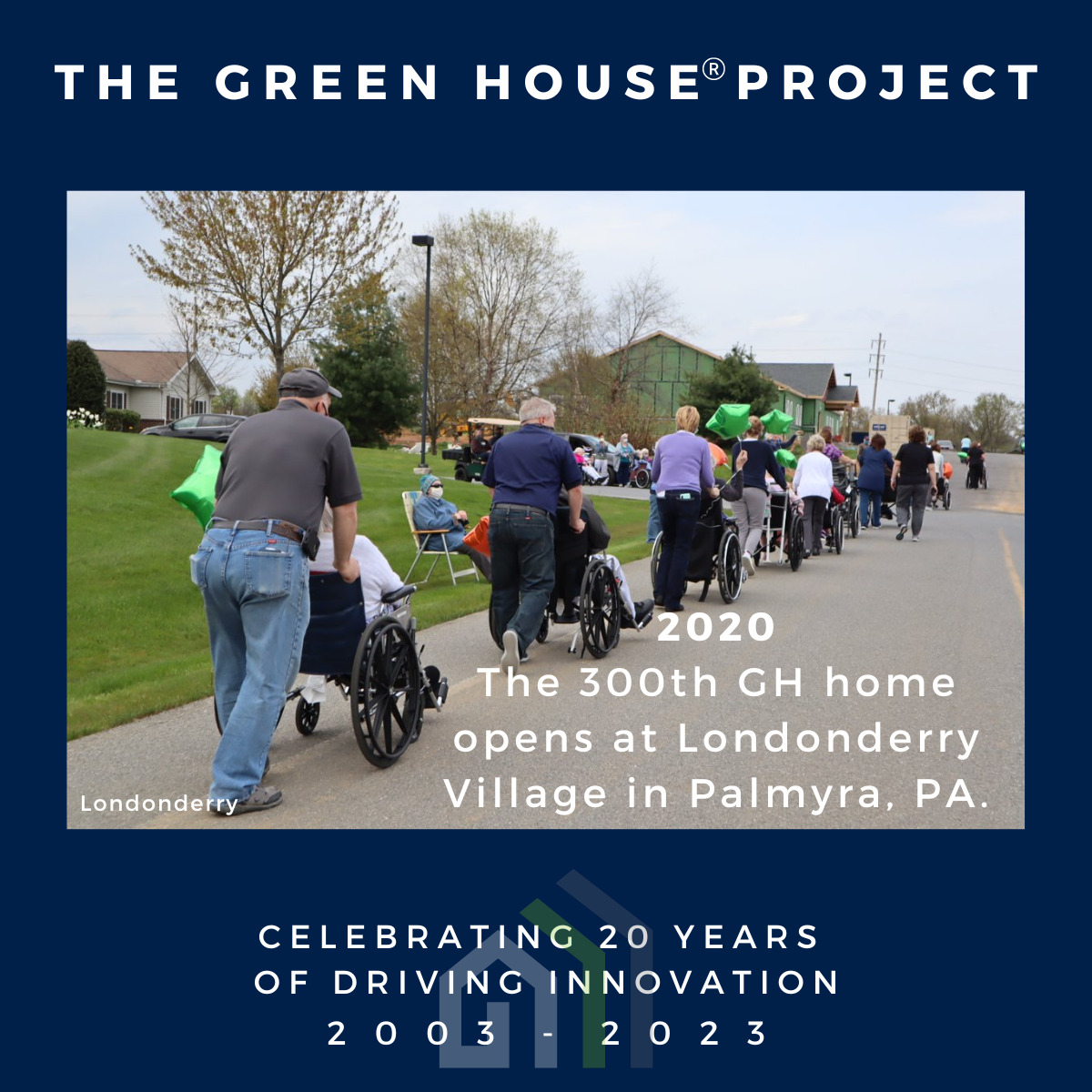 When Londonderry Village opened its first Green House homes way back in 2007, there were no more than 20 of their kind in the country.
More than a decade later, when the community in Palmyra, Pa. — just down the road from world-famous Hershey — decided to add two more Green House homes, leadership would be welcoming homels number 299 and 300 into the nationwide network.
The dedicated team at Londonderry Village, led by president Jeff Shireman, didn't let a pandemic stop them from leading a procession of elders into their new homes. The entire Green House team is indebted to Jeff and Londonderry Village's leadership for showing decades of vision and dedication to the empowerment and wellbeing of elders.
Just tuning into our 20 for 20 celebration? Head over to our main 20th anniversary page as we count down the top 20 milestones during our first two decades, and share your Green House memories on social media with the hashtags #GHPat20 and #20fo20.