Working Together to Foster Mental Health, Wellbeing for Caregivers
Remember that Beatles song about getting by with a little help from your friends? That song from Sgt. Peppers' Lonely Hearts Club Band could be Kelly O'Shea Carney's theme song.
Carney is a mental health superhero of sorts — she's a psychologist specializing in geriatric care management and her specialty is the emotional well-being of staff in long-term care settings. Based on her vast experience, she believes mental health processes and systems that assist and sustain the eldercare workforce must be developed and implemented during these turbulent times.
During a recent appearance on the "Elevate Eldercare" podcast, Carney told Green House Project senior director Susan Ryan that current systems and processes "don't focus on the hearts, minds, and souls of the people who live and work" in long-term care communities. And she is determined to do something about it.
Long-term care staff are struggling with the direct and indirect effects of the trauma they've personally experienced and witnessed as a part of their jobs during the pandemic. Carney argues that if staff are not supported properly, residents won't get the care they need and deserve.  
Carney isn't recommending expensive schemes or traditional therapy but rather modest strategies such as taking breaks, going outside for brief walks, educational programming, and forming support groups — things that can go a long way to relieve stress. Supervisors also need training to identify signs of burnout and overwhelm, she says. Good listening and communication skills are invaluable tools they can use to recognize caregivers who may be struggling with emotional and spiritual issues.  
Carney urged communities to use in-house resources such as social workers, psychologists, and chaplains to address the "whole person." She also advocated for new processes in dementia care for elders: Even though we know focusing on the whole person and their retained abilities works, current regulations and procedures are "calcified." A balance between creative care and current regulations is needed that address emotional well-being, she said.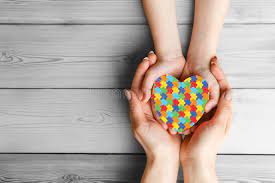 Like the Beatles song, here's where a little help from leadership can come in. Carney called on leaders to partner with and empower staff to "imagine what's possible" and share those ideas with others. An interdisciplinary collaboration can create and cultivate "inspiring approaches to care," she said.
It's also important to demonstrate that these practical approaches work and can make a difference for elders and staff, she said. Not only that, but innovative methods also can help move the needle and create other needed changes in eldercare.
The Green House Project is singing the praises of Carney's recommendations to boost mental health and well-being for everyone in eldercare settings. Her approach is inherently doable, and economical – and just makes so much sense. What are we waiting for? Let's put our heads together and get to work designing and implementing strategies that support healing and growth for all.
Listen to the Elevate Eldercare podcast on Spotify, Apple, Stitcher, or via The Green House Project's website, www.thegreenhouseproject.org/podcast.