Speaking Out with Joycelyn Elders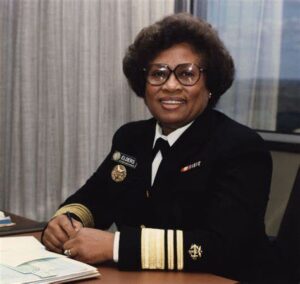 Family, honesty, curiosity, respect. Dr. Joycelyn Elders has demonstrated over and over that these core concepts really are the secret sauce to carving out a meaningful life.
Indeed, Dr. Elders has relied on these humble yet powerful values to carry her through a long life and storied career. It's a great recipe for success by any measure – but it's especially significant given Elders' background. Her story is a marvelous example of the power of attitude to breaking barriers and achieving goals.
As the featured guest on the last "Elevate Eldercare" podcast of 2021, Dr. Elders offered her unassuming take on her amazing accomplishments. Her interview with Green House Project senior director Susan Ryan and director of communications and marketing Alex Spanko is a notable capstone to end the year. Her homespun charm and wisdom are a balm we can all use at the end another tumultuous year.
Dr. Elders' forthright and modest manner belies her successes. Appointed by President Bill Clinton in 1993, she was the first African American and first female U.S. surgeon general. At 88, she serves on the board of The Green House Project and continues to speak out on issues important to her. Her biography, "Joycelyn Elders, M.D.: From Sharecropper's Daughter to Surgeon General of the United States of America" describes an incredible life as a pediatrician, academic, researcher, and public health advocate.
Born in a small, poor rural community in Arkansas, Dr. Elders was the eldest of eight children; as the title of her book notes, her father was a sharecropper. Despite her meager beginnings, her mother instilled the importance of positivity and growth in her children that has served Elders well. Even though she faced sexism and racism, Elders did not let the critics get in her way. She refused to let challenges intimidate her and stayed focused on her goals.
Always pragmatic, Dr. Elders learned terrific leadership lessons along the way that eldercare advocates can embrace and apply as we strive to redefine the sector in the coming year. Clarity, consistency, commitment, creativity, and listening to others without prejudice are vital to reforming the current system. These simple tenets are imperative to improving the care elders receive and empowering the workforce that care for them.
Dr. Elders' plainspoken wisdom reminds us that eldercare reform doesn't have to be complicated. Rather, it takes passion, dedication, and old-fashioned hard work. Simple, right? The Green House Project is heartened by Dr. Elders' joyful insights, and looks forward to working together with government leaders and professionals in 2022 and beyond to restructure eldercare.