CFI Welcomes Bergmann as Director of Community and Network Relations
Person-directed eldercare veteran to serve as liaison for partners across the country
November 13, 2023, Linthicum Heights, Md. — The Center for Innovation, the non-profit parent of The Green House Project and Pioneer Network, today announced the hire of Stacey Bergmann as director of community and network relations.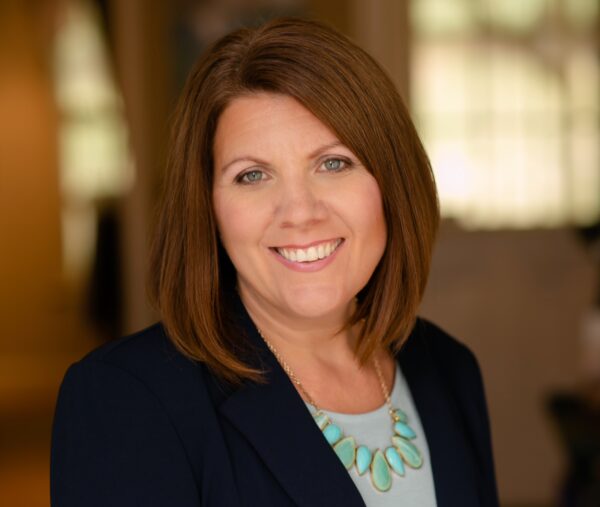 In this new role, Bergmann will serve as the primary liaison to LinkedUp — the Green House peer network — and Pioneer Network state coalitions, developing and executing strategies to support the growth and sustainability of those relationships. As the connector between the national CFI organization and partners at the state and local levels, Bergmann will amplify the voices of eldercare changemakers across the country. 
Bergmann has more than 20 years of experience in the senior living sector, most recently serving as president of VOICE PA, a non-profit organization of both providers and consumers seeking to infuse person-directed care practices into eldercare services throughout Pennsylvania. 
"I'm delighted to join the Center for Innovation and serve as a resource for Green House communities, Pioneer Network coalitions, and care reform champions across the United States," Bergmann said. "Changing the culture of eldercare services has always been a grassroots, locally-driven movement, and I'm honored to support the dedicated people working on behalf of elders in cities and towns everywhere." 
Bergmann also previously owned B-Enriched Living, a consulting firm focused on enriching the lives of older adults through the education and empowerment of care partners. She is an advanced practice certified therapeutic recreation specialist and dementia consultant, with an emphasis on evidence-based, holistic care that promotes wellbeing for older adults. 
"CFI is committed to supporting the incredible people who have powered The Green House Project and Pioneer Network for decades," CFI CEO Susan Ryan said. "Stacey's extensive experience with person-directed care and elder advocacy will be an invaluable resource to our state and local partners who turn concepts and philosophies into reality every day. Her hire further reaffirms our commitment to sustaining and expanding the work of our Green House operators and Pioneer Network partners." 
Bergmann earned a bachelor's degree in psychology from the University of Delaware and trained in therapeutic recreation at Temple University. She also holds a master of health science degree — with a focus on health education and dementia care research — from St. Francis University. At CFI, Bergmann will work full-time remotely from her home in southeastern Pennsylvania. 
About the Center for Innovation
The Center for Innovation is the parent organization of The Green House Project and Pioneer Network, two non-profit groups dedicated to building the next generation of high-quality, empowering services and supports for elders. Whether we're helping providers build small-home alternatives to traditional communal care settings, changing the operational culture of existing communities, or providing workforce training, CFI is the catalyst for person-directed living and empowered cultures in the community of one's choice.
Media Contact
Alex Spanko, Director of Communications
516-587-2097
aspanko@thegreenhouseproject.org