What a Concept: Senior Living Is Living
It's the ultimate thunderbolt moment: Senior living is living. Why did it take us so long to recognize that?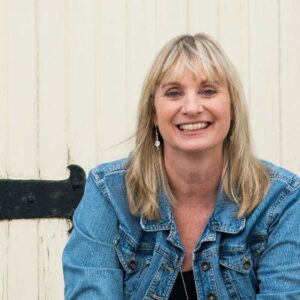 Jane Rohde is way ahead of the curve on that front. Rohde, an expert in senior living design, believes that now is the time to remove the barriers that hinder innovation in creating homes for elders. She advocates for and embraces creativity and originality in design that benefits elders, families, and caregivers alike.
Rohde is the founder of JSR Associates, a senior living design firm, and Living Together, a non-profit that strives to develop intergenerational communities that assist everyone regardless of age.
She recently spoke with Green House Project senior director Susan Ryan during an episode of the "Elevate Eldercare" podcast about the importance of designing environments that are inclusive, supportive, and collaborative. Through her work, Rohde believes the eldercare industry must develop mechanisms that "elevate and change" the way we care for residents, accounting for the desires of everyone living and working in eldercare settings.
Rohde refers to her ideas as a "different definition of design" that identifies needs, intentionally incorporating and merging services to offer access to amenities. Rohde rejects the current one-size-fits-all eldercare model and is inspired by alternatives developed in Europe and Asia. In particular, she's a fan of intergenerational, multi-family homes where processes are streamlined, and exciting innovations and improvements are already underway.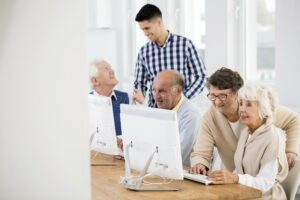 Her call to cast aside old, outdated modes of operation in long-term care is timely and imperative in a post-COVID world where workforce shortages, access to affordable housing, and ageism are key issues that must be faced. Current regulations and licensing requirements can impede creativity, and Rohde urged listeners to find ingenious methods to remove or work around these obstacles and help elders receive services in a better way.
Education. Sharing. Collaboration. Partnerships. The Green House Project values these concepts and admires Rohde's succinct call to move the conversation forward in a no-nonsense, productive way. Her unpretentious, grassroots perspective is greatly needed these days. It's time to roll up our sleeves and work on building spaces where elders and staff can feel safe, comfortable, and empowered!
Listen to the "Elevate Eldercare" podcast on Spotify, Apple, Stitcher, or via The Green House Project's website, www.thegreenhouseproject.org/podcast.