Shifting Mindsets Crucial to Aging Successfully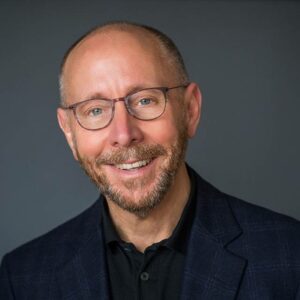 Paul Irving has an ingenious—and sobering—way to frame the eldercare reform movement and why it's important. Put yourself in the equation: What kind of life do you want to lead when you are older?
As birthrates drop and populations age worldwide, Irving has a valid point. Ageism is an overarching problem that threatens local and national efforts to improve long-term care and the overall quality of life for elders. The fix is relatively straightforward, and we know what to do. But the solutions are incredibly difficult to put into practice because of a broken mindset.
A senior fellow at the Milken Institute, Irving strongly believes changing attitudes and reframing issues are the key to aging well and re-imagining long-term care for everyone's benefit. He said society needs to change its outlook that growing older automatically means reduced capability and energy. Irving recently spoke with Green House senior director Susan Ryan during an episode of the "Elevate Eldercare" podcast about his thoughts on aging gracefully and the intrinsic value of elders.
Irving comes to the aging space via an unconventional route. After a successful career in corporate law, he took a late career fellowship and got interested in what he calls "successful aging." To him, that means an emphasis on prevention and wellbeing that encompasses equity, intellectual and social engagement, and life-long learning, along with nutrition and exercise.
Seems like a no-brainer, right? Yet, Irving calls ageism "a global public health challenge" that has wide-ranging ramifications for the economy, society, and general wellbeing regardless of age.
"How we perceive growing older impacts health and longevity," he says. "We've got to fight ageism everywhere we see it."
Fighting old tropes and perceptions include rethinking housing and working environments for elders that incorporate them into the mainstream and build intergenerational understanding and empathy.  Reconceptualizing traditional retirement is another component where people can work longer with flexibility, and their experience and contributions are valued and sought-after.
A new mindset means supporting policymakers and businesses that embrace elders and their wisdom and experience. Irving calls it the longevity economy, and he believes it offers exciting commercial opportunities and success. Combine that with technological innovations that boost health, work, and connection, he is cautiously optimistic that growing older doesn't have to be something that is feared and disparaged.
"Science has enabled us to live these longer lives. We should be looking forward to these extra years with anticipation, excitement, and joy," Irving said.
Irving's candid observations are powerful and make so much sense to The Green House Project. He's right about it being in our own best interests to make the shift. We agree with his call to elevate the conversation, build awareness, and take action that reveres and reflects the beauty of aging and intergenerational connections. Let's make that leap together.
Listen to the Elevate Eldercare podcast on Spotify, Apple, Stitcher, or via The Green House Project's website, www.thegreenhouseproject.org/podcast.