Saluting the Compassion of The Green House Cottages of Belle Meade
The Green House Cottages of Belle Meade are a living example of the saying "It takes a village."
Earlier this month, the community in northeastern Arkansas displayed amazing compassion when devastating tornadoes ripped through the area, destroying property and taking lives just before the holidays. Belle Meade took in five elders displaced by the severe weather and extended invitations to other families to bring their elders to the community.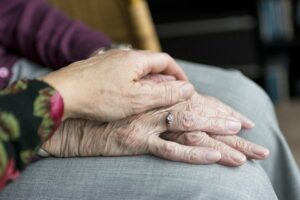 Belle Meade's commitment to do the right thing is noteworthy on many levels. It has been an exhausting and crushing couple of years for everyone. A global pandemic, continuing political unrest, economic uncertainty – throw a natural disaster into the mix and some may not be able to process any more suffering. But Pam Diggs, administrator at Belle Meade, took a different approach.
Fortunately, the cottages survived the brutal storm unscathed, but others nearby weren't so lucky. When Diggs heard about the devastation of a nearby nursing home 18 miles away, she called the owner and offered beds, supplies, clothes, and a van to transport elders to safety. Thirty-one elders were taken to hospitals in the aftermath of the storm. One resident came to Belle Meade wearing only her hospital gown.
Diggs also hired staff from the demolished community and has spoken with others about employment. Current Belle Meade staff have worked extra hours but the additional residents have not caused a big burden, she said. The community can take in eight additional elders if needed, she said.
Diggs called families of other elders affected by the tornadoes to extend help, too. It's a tight community that "stepped up" to extend a hand, she said. With modesty and humility, Diggs said, "It could have been us. It's just what we do."
The community also is collecting donations for staff and elders affected by the tornadoes; anyone interested in supporting the cause can send supplies or monetary donations to The Green House Cottages of Belle Meade, 2200 Chateau Boulevard, Paragould AR 72450.
Families bringing elders to Belle Meade in the aftermath of the storm were flooded with emotion, Diggs said.  As they walked through the door, the holiday decorations, the trauma of the tornadoes, and the noticeable differences between a traditional nursing home and Belle Meade overwhelmed them with gratitude, she said.
The Green House Project honors the extraordinary kindness demonstrated by Diggs and her staff at The Green House Cottages of Belle Meade. Their thoughtfulness is commendable any time of the year but takes on a heightened significance at the holidays. It is uplifting to know that even after so much loss, confusion, and damage, a spirit of giving and love for elders and those who care for them still reverberates throughout the proverbial village. Let's channel that positive energy in the new year as we continue to serve and protect elders and work together to re-imagine eldercare.
Happy holidays.