Partner Spotlight: Southern Admin Homes Top List of Best Nursing Homes in Arkansas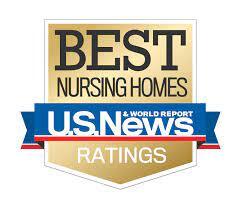 CFI offers hearty congratulations to our partners at Southern Administrative Services in Arkansas for raking in a host of 2022-2023 Best Nursing Home awards from U.S. News & World Report!
The Green House Cottages of Wentworth Place in Magnolia, Ark. was the only nursing community in the entire state to receive recognition as a top destination for both short-term rehabilitation and long-term care.
In addition, eight of the 21 homes honored as either a top short- or long-term option in Arkansas are affiliated with Southern Administrative Services, with Green House communities accounting for six of the eight.
The success of SAS's Green House homes came as no surprise to senior vice president of systems development Shannon Fleming.
"The vast majority of our homes are traditional. It just so happens that of the six pure Green House model campuses, all six are on this list, and that's not by accident," Fleming says. "It's commitment from the top down. It's commitment from each administrator, each person leading those Green House campuses. They believe that this is a difference-maker. The staff believes that."
SAS has been able to apply lessons learned from its Green House campuses at its traditional communities, Fleming says — two of its non-Green House homes also received top honors on the list — and the for-profit organization has plans to implement more private-room and Green House homes in the years ahead.
"First and foremost, it's the belief in the model," Fleming says. "We are convinced, and this is another indicator that the Green House model is just a better opportunity to provide that holistic approach, that one-on-one attention, than any other model out there."
Congratulations to the entire SAS team, including co-owner and CFI board member John Ponthie.