LTC Workforce Shortage + GCD= A Workforce Situation Solution
Dr. Jeff Farber thinks he has an answer to building and sustaining a strong workforce in long-term care. And he wants to share it with you.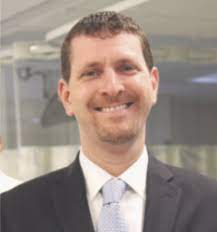 Farber is the CEO of The New Jewish Home, which includes three campuses in Manhattan, the Bronx, and Westchester. An active proponent of and participant in the Green House model, Farber has zeroed in on the importance of developing a robust and empowered workforce to the reform movement. But the looming question is: Just how do organizations accomplish it?
His answer is the Geriatric Career Development program. He recently spoke about the rewarding program and his ambitious plans with Green House senior director Susan Ryan on an episode of the "Elevate Eldercare" podcast.
The GCD program trains high school students to get certified as CNAs. Since its beginning in 2006, the three-year program for sophomores, juniors, and seniors has grown to encompass 10 city high schools with more than 200 students. So far, 1,000 students have graduated from the program, which has been so successful that leaders expanded its scope to include young adults ages 18 to 24, too. GCD has been successful in helping the NJH community train, hire, and retain its workforce – especially during the pandemic.
Farber is immensely proud of the "remarkable outcomes" the program has produced. Students participating in the program boast high graduation rates, go on to college, and pursue health care careers in areas such as nursing, pharmacy and medicine.
The program is "more successful as an opportunity for under-privileged youth to enter a career in the fastest growing segment of the economy," Farber said. Many of the students in the program are people of color, first-generation Americans, and those who live in homes where a language other than English is spoken, he added.
A geriatrician by trade, Farber is super excited by the potential of the program to have a tremendous impact. He believes GCD has the potential to make a "greater contribution" nationally to the eldercare reform movement. GCD has already been replicated at Ovation Communities in Milwaukee, and Farber has big plans for further expansion. NJH is now partnering with a venture fund start-up to create a business model to scale and sustain the training program nationwide.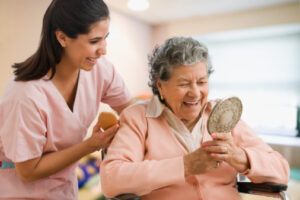 Farber considers GCD a transformative "human development program where the benefits are compounded over a lifetime." GCD gives young people a respected career path and builds enriching relationships with elders, he added.
Farber's excitement and vision for the GCD program is infectious and encouraging. It's also music to the ears of The Green House Project and its commitment to galvanize the eldercare workforce and combat ageism.
We echo his call to embrace elders and applaud his efforts to give under-served youth the skills and training to embark on a noble and rewarding career path. GCD checks off so many boxes in a mutually beneficial, efficient, and practical way that it really does have the capacity to be an answer to the eldercare workforce situation. Now is the time to put that answer into practice on a wider scale.
Listen to the Elevate Eldercare podcast on Spotify, Apple, Stitcher, or via The Green House Project's website, www.thegreenhouseproject.org/podcast.