Celebrating 20 Years of Green House Living Where It All Began
If you didn't already know the reason for the event, the scene would have been indistinguishable from traditional neighborhood block party, the kind held on warm summer days where kids run across lawns and adults tend to grills while music plays and the street turns into a dance floor.
At its 20th birthday party, the Green House model continued to show why it's truly different from traditional nursing home care: The Green House homes at Traceway Retirement Community in Tupelo, Miss. rolled out the red carpet for residents, caregivers, friends, and the entire Tupelo community on April 20, again showing the world that care for older adults doesn't have to be provided in segregated, sterile environments that no one really wants to call home or a workplace.
As a DJ spun upbeat tunes and catering staff served up party favorites like hot dogs and walking tacos, guests of all ages played games and connected in the warm spring sun. The Wesley Meadows Dream Team, an all-resident cheer squad from a sister community, performed a few routines, and a parade of dignitaries from Traceway and Tupelo — including local fire and EMS vehicles — took a victory lap around the community.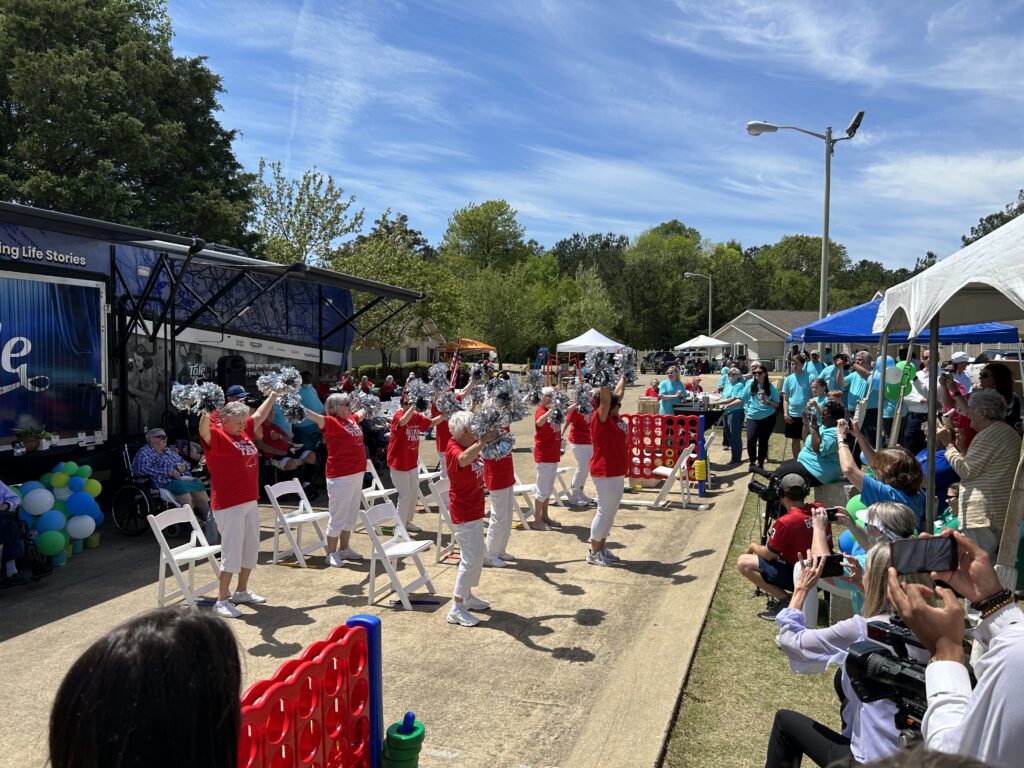 A full-sized recreational trailer from sponsor Talegate served as the centerpiece for the festivities. Essentially a mobile film studio, the trailer hosted interviews with residents and staff throughout the day, allowing older folks to tell the story of their lives — while giving a platform for caregivers to explain the power and fulfillment that comes with serving elders.
Under the leadership of Methodist Senior Services CEO Steve McAlilly, Traceway birthed the Green House movement in 2003, translating Dr. Bill Thomas's visionary ideas for a new kind of eldercare community into real bricks and mortar. The original Green House homes still serve the elders of Tupelo, with 20 total currently operating across MSS's communities, and the dream that began in the minds of reformers two decades ago is not just alive but thriving.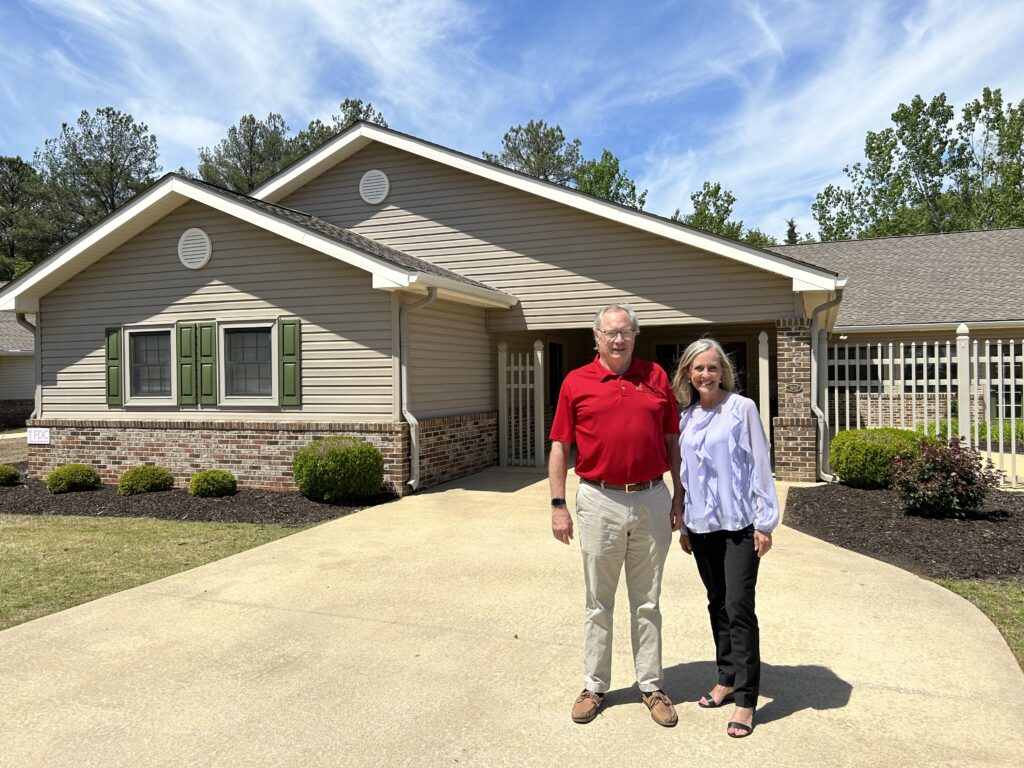 The party was the perfect illustration of how the Green House philosophy extends far beyond bricks and mortar. While small nursing homes with all private rooms and dedicated outdoor space remain unique in a landscape dominated by hospital-style buildings, it's only part of what makes them real homes. The people who work in Green House homes, who go beyond "good enough" to provide a real empowering life for elders, who build and maintain meaningful relationships between elders and the wider community — these dedicated people are what truly sets Green House homes apart from the pack.
Cheers to 20 years, and many more!