A Smart, Caring Spin on Workforce Issues in LTC
Lori Porter has a concise way to reframe tough worker issues in long-term care. Call it a careforce, not a workforce.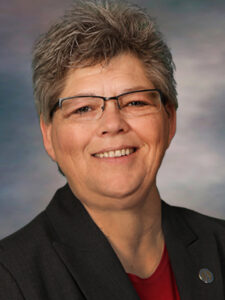 It's a clever use of words — and a shrewd way to define what certified nursing assistants (CNAs) and others do every day to ensure eld
ers receive top-notch attention and nurturing. Now the trick is to get others in the industry to buy into that concept and raise the standing of CNAs.
Porter, co-founder and CEO of National Association of Health Care Assistants, The CNA Association, wants us to reconsider how our society views and treats certified nursing assistants. She is on a mission to improve the status and influence of frontline caregivers who have been undervalued – and give them the appropriate credit and position they've earned going forward.
In recognition of 2022 CNA Week, Porter recently appeared for the second time on the "Elevate Eldercare" podcast. Her conversation with Green House senior director Susan Ryan about her devotion to and advocacy for CNAs is direct and emotional. She doesn't mince words about a fundamental goal of her work: increase the respect afforded the CNA profession.
Porter wants to break down condescending and hierarchical systems in long-term care where CNAs, who are at the elders' bedsides the most, are marginalized. She wants to ensure that CNAs are part of a "meaningful conversation" to redefine long-term care.
Porter knows of what she speaks. She began her career in long-term care as a nursing assistant 40 years ago. She started NACA in 1995 as a "labor of love" with few resources and a strong conviction that CNAs "are worth it."  She emphatically believes that CNAs aren't just low-level workers, and that everyone in the long-term care community — including nurses, administrators and CNAs — must collaborate and support each other to provide the best care possible.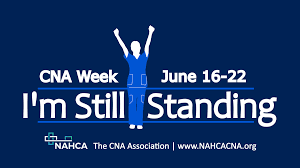 Redirecting the conversation to focus on partnership and the future can be a constructive way to move the debate forward. As part of this year's CNA Week celebration, NACHA put together an ingenious CNA toolkit entitled I'm Still Standing to showcase and recognize the efforts of these treasured caregivers. The tool kit includes social media materials and merchandise for sale. Check it out at https://www.nahcacna.org – even though CNA Week has concluded, there's never a wrong time to honor caregivers.
Porter nailed it when she said, "Let's look at who's coming in" to the CNA profession. "That's where the hope lies."
Porter's folksy, tell-it-like-it-is style cuts through all the noise of the current reform debate, and The Green House Project couldn't agree more with her splendid assessment. Her refreshing take on the important role CNAs play in eldercare is clear and convincing. Moreover, it is achievable. Let's get rid of the stigmas and stereotypes that have needlessly cluttered the landscape and focus on what really matters: elders and their families.
Listen to the Elevate Eldercare podcast on Spotify, Apple, Stitcher, or via The Green House Project's website, www.thegreenhouseproject.org/podcast.