Past Workshops
Cultural Transformation: A Virtual Workshop for Traditional Nursing Homes
The impact of COVID-19 on senior living has demonstrated the need to transform eldercare. Data from a study of Green House homes during the pandemic has demonstrated that the model is resilient, well-designed, and able to manage the virus in remarkable ways.
On Aug. 17, The Green House Project hosted a workshop that unpacked the application of the Green House principles and core values in traditional nursing home settings.
Speakers and presentations during this six-hour event unlocked the potential for providers to transform and disrupt the senior housing market. Green House 2.0 adopters examined providers' own experiences in creating relationship-rich, person-directed living settings without having to rebuild or undergo major renovations.
Testimonials revealed the ROI in applying the model's core values within their own communities and explored their experiences becoming part of a network of peers with many years of experience and thought leadership.
Go Beyond Better: Green House Development Workshop
Held in February 2021, this workshop provided a comprehensive overview of how and why the Green House model is made for this moment. Adopters and strategic partners explored the following cornerstones of developing Green House homes:
Market Feasibility
Financial Feasibility
Financing Structures
Architectural Design
Construction Insights
Operational Testimony
Join leaders from all parts of the Green House development equation — design, finance, construction, and operation — to learn why there's never been a better time to consider true transformative change in long-term care.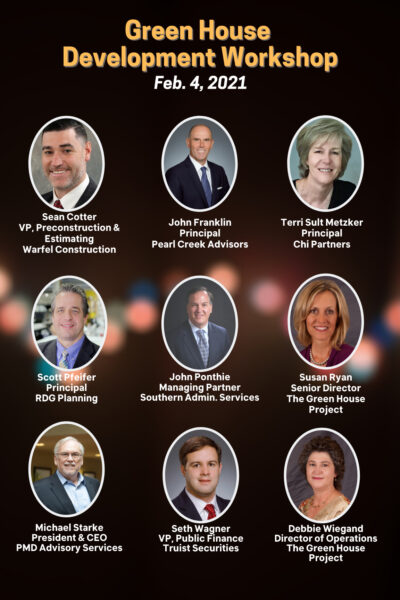 For more information and recordings of previous workshops, please contact Janet Wright at jwright@thegreenhouseproject.org. Please check this page often for updates about our next workshop.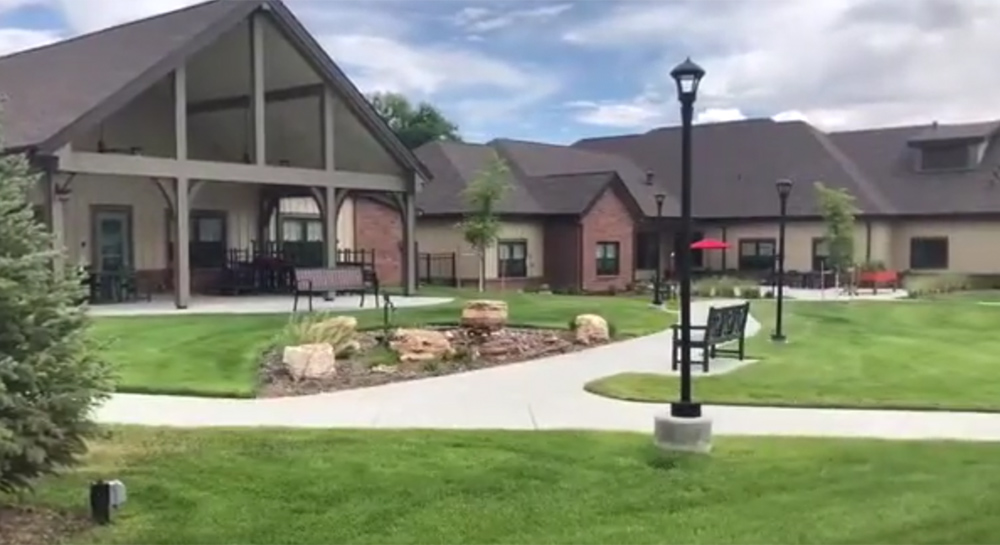 Tour a Green House Home
Hover Senior Living in Longmont, Colo.
I know what it is like to build nice, traditional facilities, but Green House is exponentially better than that. All of the new campuses we are developing now are exclusively Green House – because the model works.
John Ponthie
Managing Director, Southern Administrative Services (Operator of 33 Green House Homes in Arkansas)
The future value propositions will be connection and coordination. Because this comprehensive workshop will demonstrate how those value propositions can be incorporated into your community, I am delighted to be a part of it.
John Franklin
Founder & Principal - Pearl Creek Advisors