Learning Never Ends
Quality education has been a hallmark of The Green House Project since its inception. We believe that learning is a process and not an event — it involves the entire organization — and we are here to support you and your teams.
We have built our education on a train-the-trainer model to provide sustainability to our members — protecting the investment made in your Green House homes. We have carefully designed our education to include adult-learner principles to honor the experience of each participant in a class. Coaching is the foundation of the Green House model and our core value of Empowered Staff.
Click here to learn more about our belief that learning is a process, not an event.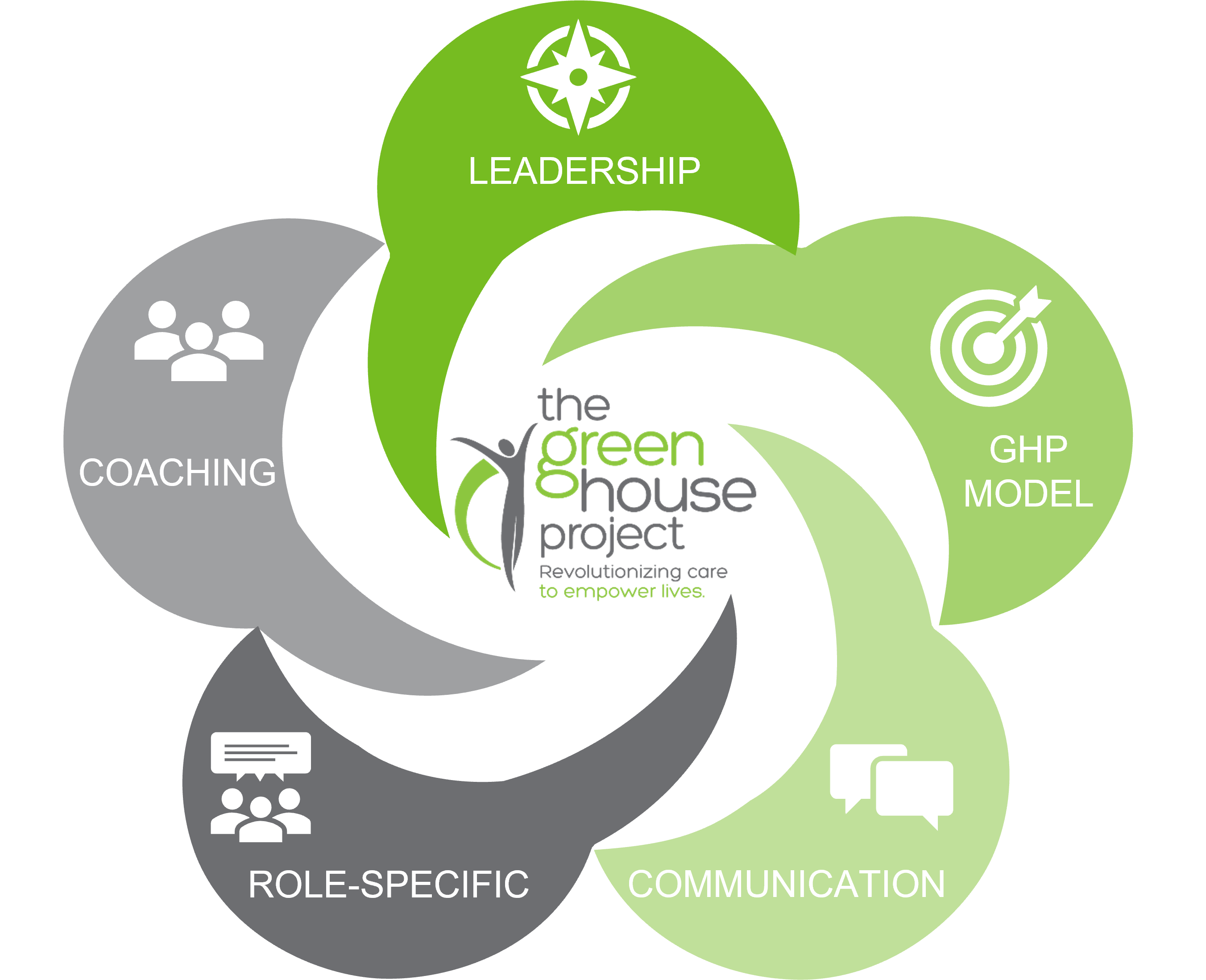 These are the five main elements of our Green House education. One or more of these topics will be included in any Green House training.
"Green House is so much more than those two words convey. When we move our organization to the Green House model, we change the lives of our elders and staff — forever. Through Green House education, we learn how vital it is for elders to have choice, purpose, and a real home. Putting those concepts into practice, we transform organizations and lives."

Carol Silver Elliott
President and CEO
Jewish Home Family