The Foundation of the Model
Coaching is a relational approach of meeting people where they are and helping them to grow in their problem-solving skills — without telling them what to do.
Coaching leaders don't have ANSWERS;
they have effective, curious QUESTIONS.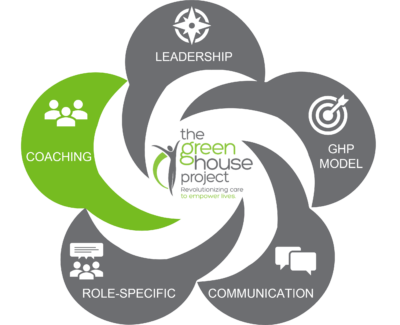 Coaching is an integral part of the Green House model and a practical application of the Green House core value of Empowered Staff. The GHP approach supports coaching in three domains:
Coaching as a skillset
Coaching as a mindset
Developing and sustaining a collaborative coaching culture.
The GHP coaching approach has been informed by experts in the field of coaching and GHP-specific research related to nurse/Shahbazim relationships and decision-making in Green House homes.
Skillset: Develop the coaching skills of managers and leaders
Mindset: Foster a growth mindset, believing that team members are creative, resourceful, and capable
Culture: Create and sustain a coaching culture; embed coaching into organizational systems, policies, and practices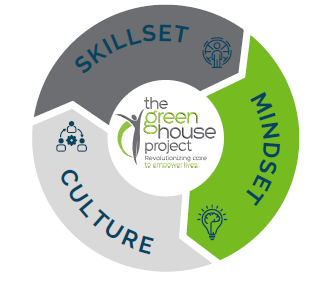 Unlike traditional institutional nursing facilities, Green House homes do not operate under a strict hierarchy. Instead, they rely on self-managed work teams and a coordination between Shahbazim, nurses, guides, directors of nursing, administrators, sages, and members of the clinical support team.
Developing the critical thinking skills of team members increases their productivity, boosts their confidence levels, AND provides leaders with much time to attain the organization's goals.
Coaching for Supervision is an accredited training for leaders offered in both a virtual and in-person format.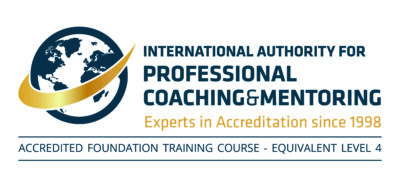 Coaching Boosters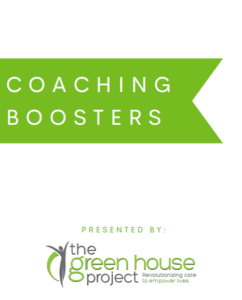 Click on the image to explore our Coaching Boosters or check out the links below!
Coaching Boosters
Coaching Refreshers
Coaching Webinar  
"The definition of coaching is unlocking a person's potential to maximize their own performance. It is helping them to learn rather than teaching them."
— Sir John Whitmore